The Gran M alecon connects the city to a river eco – system enriched with nature and ships that day by day pass by a 12 – meter – deep waterway as part of the city ́s port economic activity.
The magdalena river is one of the most important river arteries of Colombia occupying 48% of its body of water. It begins in Páramo de las Papas in the Colombian Massif and flows in the Caribbean Sea. Within a length of 1.528 kilometers the Magdalena river is home and food for more than 244 species of birds that prefer gathering in its lower basin due to its temperature conditions which is why they can always be appreciated from the Gran Malecon.
In front of us you can find one of the most important natural protected parks of the country: Vía Parque Isla Salamanca. This magical paradise extends up to 56.200 hectares and is known for being the international bird airport of the Colombian Caribbean and an important conservation area for theses species. (Aica).
Learn about all the species you cand find in Gran Malecon.
Data gathered by Barranquilla Verde.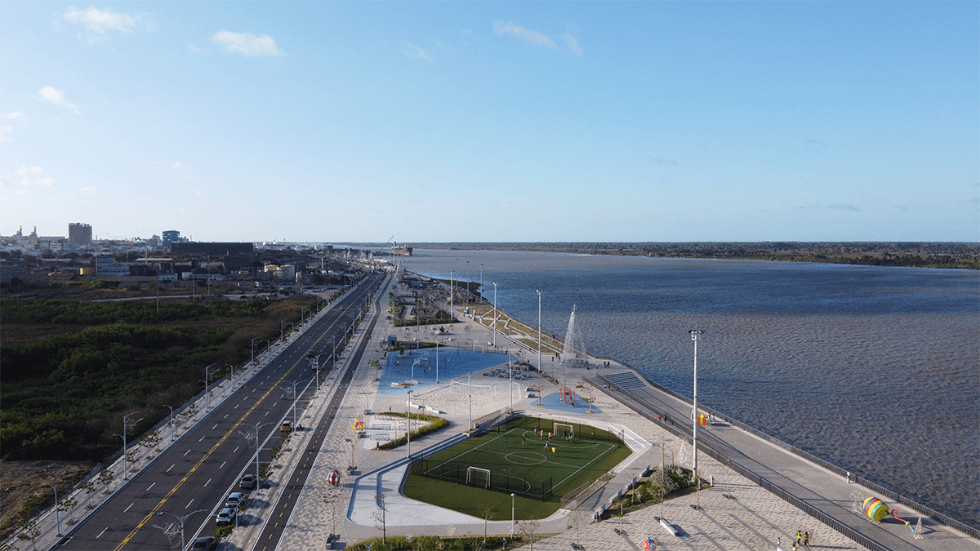 This is only the beginning. Gran Malecon will have a total extension of 5.5 km tha t will connect Siape with La Loma in a total of 429 hectares of recreational and cultural areas for all ages. This pro j ect leads a city – river vision within Barranquilla allowing great urban development of residence, office spaces, hotels and business.