The Gran Malecón is a space that daily receives thousands of people seeking to have a unique experience facing the Magdalena river. Through the incomes generated by parking service, events and branding activations, we achieve this space to be self – sustainable, always offe ring to visitors facilities in excellent maintenance, with guides and surveillance.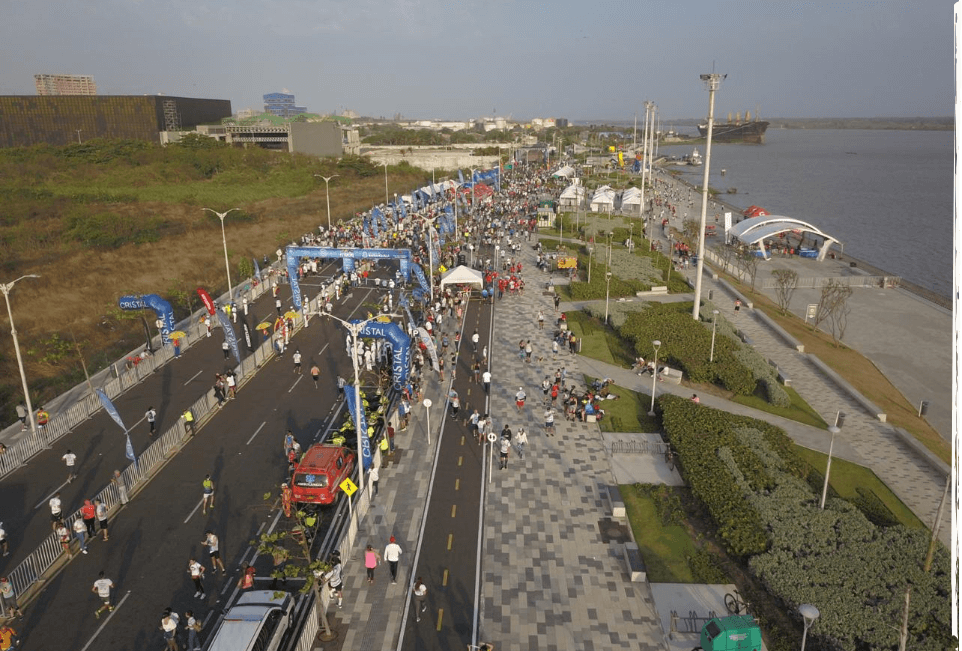 The Gran Malecon is a public space administrated by Puerta de Oro, Empresa de Desarrollo Caribe SAS as an important component by managing assets. B ased on it experience and commitment, Puerta de Oro is in charge of operative and exploitation activities to have a Self – Sustainable space, as well as activations and continuous maintenance.
For performing arts and sports events led by independent groups, collectives and foundations
After the secretariat of the mayor of Bar ranquilla authorization, you may use a space in the Gran Malecon for an event, always following the Gran Malecon team and technic area recommendations. This event should be under requirements stablished by the city for events in public spaces. The request should be submitted 15 days prior the event. *Stage, sound and tent are available for rent *If the proposal is referred directly to Puerta de Oro we can assume that an authorization from secretariat of the mayor of Barranquilla is not required , then it would be handle internally having an event space fee.
For events with brand presences, sponsorship or brand activities in the Gran Malecon